Marc Anthony Samuel is one of those people who bring a smile to your face when he pops up on General Hospital in the under-used role of Felix DuBois. The actor showed his true value to GH when he began to have scenes with Max Gail – as Felix was an early gentle force in Mike's groundbreaking Alzheimer's story. More recently, Marc has shown up on the unique video series enter/exit – starring along with the show creator Finola Hughes, as well as General Hospital alumni Ian Buchanan and Brooklyn Rae Silzer. Not just a fan favorite, Marc has always been one of the most well-liked actors on the General Hospital set.
What have you learned about yourself, these past few months?
Marc: Self care is the best way out of anything out of our control – like a pandemic.
What is something you've always thought you'd do if you only had the time, but then……haven't done?
Marc: Gardening. I still have yet to create my raised box garden.
It seems you've been able to go out to some beautiful locations, finding some social distancing locations?
Marc: Yes. Me and mine have gone on quick, socially distant, weekend jaunts, in lieu of our regular travel. Plus staycations too!
What's the most important thing your father has taught you?
Marc: Be resourceful.
Is there one trip or adventure you took with your dad that stands out more than others?
Marc: When I was a child we visited family in Jamaica. It's what created my travel bug, and taste for seafood.
Is there any place you've always wanted to visit, but haven't?
Marc: The continent of Africa and the country of Portugal.
What was your first childhood brawl about?
Marc: Neighborhood kids trying to 'toughen me up' – nothing like toxic masculinity.
Who has been your hero?
Marc: My heroes have been my grandmother Marion, my father, Terry, and all of those teachers who took time with me and cared about my well being beyond the walls of the school.
What is the greatest indulgence you allow yourself?
Marc: Gourmet food.
What famous movie should definitely have a sequel – and starring you?
Marc: I would love to be a part of a film by Jim Jarmusch, perhaps continuing the world of of Ghost Dog that featured Forest Whitaker.
What's your favorite summer activity?
Marc: Travel.
How has living way outside of Hollywood recently added to your happiness?
Marc: Being in the middle of quiet nature has been good for balance and feelings peace. It's nice to work in LA, and then separate myself from it.
Who is the last famous person you've met?
Marc: Sidney Poitier.
What's the last song you caught yourself singing………in the shower?
Marc: Close To You by The Carpenters, but performed by Isaac Hayes.
Who makes you laugh?
Marc: Richard Pryor, Janelle James, early Chris Tucker, Jerry Seinfeld, Larry David, Sam Jay, my late and wonderful friend Derek Baldwin – and all of the TV show Broad City for a start.
You get one phone call – who is it?
Marc: God. Because through him/her/it all things are possible. Plus if it's just one phone call I may need bail!
Most people consider it a job they couldn't or wouldn't do, but you'd like it?
Marc: A lot of people say that about acting, so I say that.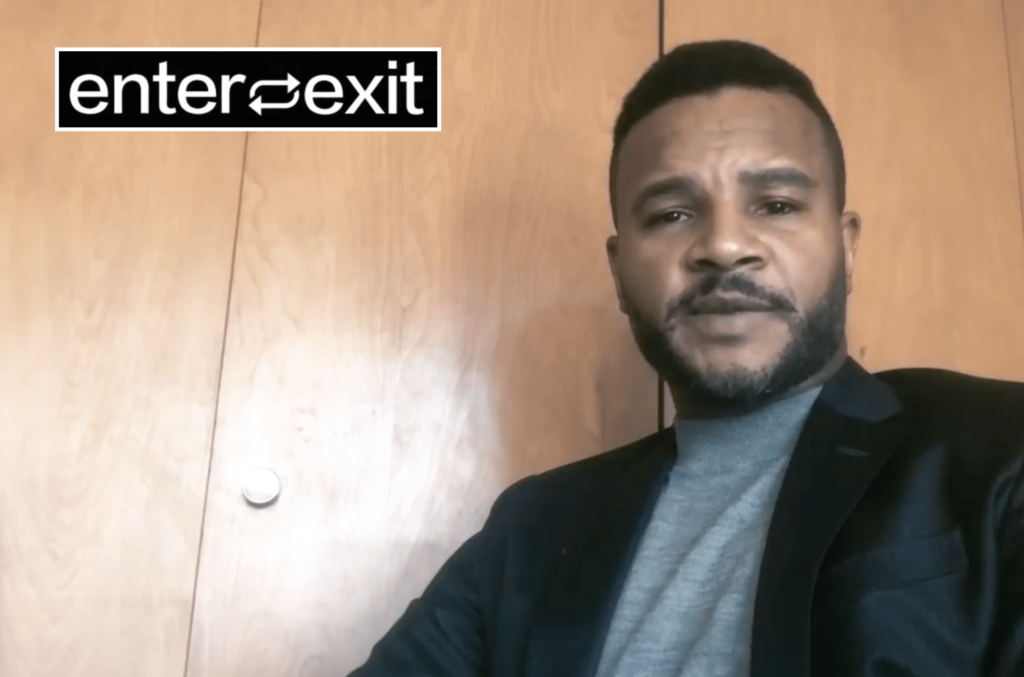 https://www.instagram.com/p/CEcgvMXJGTF/
What is the biggest event you've attended?
Marc: This life.
What one event do you wished you hadn't missed?
Marc: Prince. My stepmother grounded me, so I couldn't go.
What movie star would you love to star opposite of right now – what kind of movie would it be?
Marc: Seth Rogen. A comedy adventure.
How do you think/hope your friends describe you to their friends who haven't met you?
Marc: A happy person on whom you can depend if you are actually his friend.
Are you a great cook?
Marc: I've become better. My approach to cooking came from my dad. My pallet comes from my travels and my family's background.
So, you're having a dinner party – and there is only room for six celebrities for you to invite, who is on that list?
Marc: That's tough. Let's see… actor Jeffrey Wright, Steven Spielberg, Oprah Winfrey, Ian McKellen, and Meryl Streep. Mind you, this list can change it anytime. There are so many people that I want to talk to.
And you have to do the cooking, so what's on the menu?
Marc: Delivery – I'm not screwing up a dinner like that!